Wooden craft letters crafted! There are so many things you can do to make over a wooden letter. In the past I have painted wooden letters by hand. See
here
for my previous post. This time around I covered the letters in scrapbook paper. Here is what I did.
You can buy these letters at Hobby Lobby or any other craft store. I waited to buy mine at Hobby Lobby when they were 50% off.
First, I painted the letter using an acrylic paint. I choose a color that to coordinate with the main color of the scrapbook paper I was using. You could use white for every letter if you prefer. The part that matters most for the paint are the sides since that is the only part that will show.
I then placed my letter on the paper and traced around it. You could turn your paper over, turn you letter over and trace it that way if you prefer. Same result.
Once your letter is cut out you are ready to glue it on using Mod Podge.
Mod Podge can be found at your craft store, I bought mine at Hobby Lobby.
You will use this to first paint your letter. Stick your
paper on your letter and then paint over it using nice even strokes with the Mod Podge. There are different finishes of Mod Podge, I choose to use the shiny kind.
You may have parts where the paper sticks out over the edge of the letter. Once dry, I used a bit of sandpaper to flatten the paper to the edge of the letter. Sand in one direction so you don't rip the paper.
For my letter A I used each paper used in my son''s name.
What I did...
Lay the paper you want on the part of the letter you want it. Trace around it and cut it out. At times you will need to hold the paper in place on the front, turn it over to trace on the back. Figure out what piece needs to be Mod Podged first.Once all the peices of your "puzzle" are in place paint the front with your Mod Podge.
To make it a bit more fun I added a horse charm for my horse loving daughter.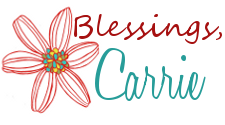 Pin It Now!