A friend of mine asked me what I have planed for Valentine's Day for my girls? I have not the foggiest idea! No problem, I still have a couple of days to figure it out. Smile, smile! What I do know is what I have done for my girls in the past.
Here is something I did for each of my girls to show my love and how special they are to me.
I bought these letters at Hobby Lobby and after painting them added a picture hanger to the back so they could hang on their walls. Just make sure you do not hammer the nail through to the front of the letter. Not that I would know from experience.
Now time for me to get creative for this year's Valentine's Day!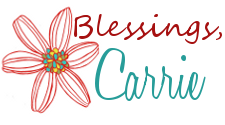 Pin It Now!