Here is what I have come up with and so far we have had great success! We have been putting this to use for a month and a half now and I am so pleased with the results! My kids love getting to see their star once they have completed a task.
I found these unfinished frames at Jo Ann's Craft store. They were in packs of four or individual packs. They have a wooden peg in the back for propping it up. Since that was not my final plan for the frame I purchased (at the hardware store) picture frame hooks that I nailed to the back.
I laid the tags on the holes to make sure my spacing was good.
You will need a drill and pliers for twisting the hooks into the wood. You will want to paint the frames first. I just tested a hook in my first frame to make sure my idea would work, before taking the time to paint.
Even placing the simple tasks on their chore charts of getting dressed, brush your teeth, make your bed etc. leaves me no longer reminding... aka nagging. These chore charts lead to a much happier, more peaceful and productive home... cuz Mama ain't nagging!
Tools and Supplies
Picture hanger for back of frame
Clear Contact Paper
Mug Hooks
Tags
Frame
Acrylic Paint
Hole Punch
Pliers
Drill
Hammer
Picture of your sweet star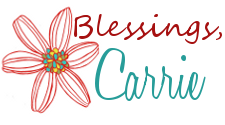 Pin It Now!