Okay are you ready for something delicious? A fast and super easy dinner that will have you going back for seconds. A recipe that you will keep in your rotation of, "what's for dinner?" It is that good. Do I have your taste buds watering with curiosity?
Blue Cheese and Honey Crisp Apple Salad:
Blue Cheese Crumbles
Iceberg Lettuce
Honey Crisp Apples
Chopped Nuts (almonds, peanuts and or pecans)
Blue Cheese Dressing
Bread Crumb Topped Sausage Two Cheese Pasta:
Tube Pasta
Block Cream Cheese (softened)
1 Can of Campbell's Cheddar Cheese Soup
1/2 Yellow Onion Chopped
Jimmy Dean Sausage Regular
1/2 Stick of Butter
1 Cup Bread Crumbs
Pepper
Brown the sausage, half way through add the onion. In a mixing bowl, mix the milk, cream cheese, cheddar cheese soup and pepper to taste. Add the pasta and meat to the cheese mixture. In a small mixing bowl add the bread crumbs and melted butter, mix. Put the pasta in a baking dish and top with the bread crumbs. Bake at 350degrees for about 20 minuets.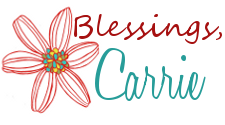 Pin It Now!