When each of my girls tun six years of age, for their Birthdays they will or have received a porcelain tea set from me. Two of my four have hit age six, so we have been enjoying tea from tiny cups for many years now. Pinkies up, napkin in your laps and sip don't slurp, you got that "darling?"
Our tea parties have varied over the years but one thing is always the same, smiling faces on little girls acting like ladies. Sometimes we dress in dress up clothes and adorn ourselves in jewels, other times we read those adorable Fancy Nancy books while snacking on treats and sipping tea. Sometimes we have afternoon tea, or a tea party for lunch, today we had a tea party for breakfast.
Each place was set with a teacup name tag holder, a fun paper plate, a cute napkin, and a teacup of course! Today we put to use our special tea party place mats made for a previous tea party (for how to make these place mats click here
Homemade Child Made Place Mats).
Since this is a tea party and my girls are not big fans of tea, we substitute tea for juice. Usually apple juice is our choice, since it looks like real tea. Sometimes we trade back and forth between a couple of different varieties of juice, since at a real tea party a range of teas are offered. Today I decided to make our tea just a bit more of a special treat and we had sparkling apple cider. It was fabulous darling!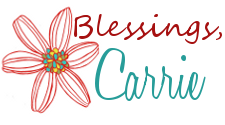 Pin It Now!