A cold cloth on a hot forehead is so soothing. A cold cloth on a hot forehead only stays cool for a short time.
Since that cold cloth is no longer warm after just minuets on her head I came up with a solution. A solution that helped to keep her mind off not feeling well.
Ice Chips in a straw cup to begin liquids slowly to an upset tummy.
So hard having our darling little ones under the weather no matter the time of year!
Cheyenne Mountain with a summer storm rolling in.
With thunder so loud at times it makes you jump, the storm arrived and it began to rain. You can barely see Cheyenne Mountain.
This is the kind of weather I don't mind being under!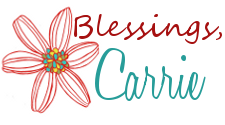 Pin It Now!