After Thanksgiving as the leftovers disappeared, I found myself craving more Green Bean Casserole. You know the one, smothered in Cream of Mushroom soup and topped with crispy French's French Fried Onions! As I gathered the ingredients needed, I noticed on the back of one of my Cream of Mushroom soup cans (but not the other can I had), there were variations to the recipe. One option being bacon and another being cheese. Um yes, hello, it had to be both not one or the other! Fortunate for me, (who hates cooking bacon) I had some in the fridge from my dear husband's pancake breakfast from that morning. Cheese is always on hand at my house! So that was not a problem to add cheese! We are a family under the spell and belief that cheese makes everything better! Here is the simple variation that I highly suggest you give a try for your Christmas meal!
Are you ready? Prepare the casserole as the back of the soup can or French's French Fried Onions container suggests and also mix in bacon pieces and cheese. When the time comes to add the remaining Fried Onions to the top, first top with more cheese and then the onions and return to oven. Nothing more simple than that for once again what I called, "heaven in my mouth."
Ingredietnts needed for your shopping list:
2 cans (14.5 oz.) cut green beans or french style cut green beans
1 can (10 3/4 oz.) cream of mushroom soup
3/4 cup milk
1/8 tsp. black pepper
1 1/3 cups French's Original French Fried Onions
Three to four pieces of cooked bacon crumbled
Grated cheddar cheese
Merry Christmas to your taste buds!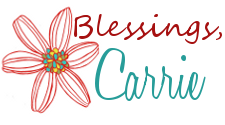 Pin It Now!