The deed is done! The paint for my master bedroom has been selected and slathered all over the walls. I am a happy girl!
I did make it down to Sherwin Williams only to find they were having a sale! Can you just believe it? God is so amazing in how He leads us and provides! I do have to say picking out paint samples with four kids is, well, interesting as well as entertaining... maybe a bit challenging too. We did however make a memorable impression upon the sales clerk. After our fourth trip down there, he called me by name as if we were old friends.
After much deliberation I selected Intellectual Gray ( I feel smarter already) for the bedroom and Quietude (shhh, mommy is relaxing) for the bathroom. I decided I wanted to go out of the box, whimsical, unpredictable and that is exactly what I got. The combination together is what I now call my Tiffany Box... every girls fancy. So far I love it!
I do have a lot of fun ahead of me, now that the work of painting is out of the way. I must add, my husband is such a sweetheart! He does not enjoy painting like I do. It is almost therapeutic for me. I love the transformation right before my very eyes. Tackling our bedroom and bath turned out to be a bigger job than either of us thought it would be. Yet we completed it and I am blessed immensely! Now let the decorating with details begin!
Keep watch for the final reveal. But here for now is a peak at the selected paint colors.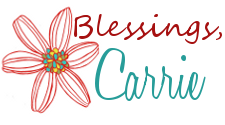 Pin It Now!