A while back my nine year old daughter asked me if she could have a desk in her room. Being that we homeschool and she is now at the point of working more independently, I said, "absolutely!" I knew the trick was going to be, finding a desk that was small enough for her room.
When I came across this desk on craigslist I knew it was the perfect size! My darling husband set out to pick it up for me. Based on the color of the desk I knew I would be refinishing it. Based on the Craiglist add it was supposed to be wood. Well it was laminate. Oh well because it truly is the PERFECT size!
Now I had a new adventure ahead of me... painting laminate! Here is what I learned... even though the primer (Zinsser water based) said no need to sand... I sanded! What I would have done differently... paint a second or thicker coat of the primer before beginning to paint!
The chair is solid wood but did have some scratches. I sanded it a bit, painted it with primer and transformed it into pink perfection!
Next to my daughter's bed is this custom made castle piece. It was left by it's creator in a natural wood finish. I decided to give it a more finished look and painted it the color I used on the chair.
On to the next project... a chair cushion for her chair! The fabric I found is just adorable! Can't wait for you to see it!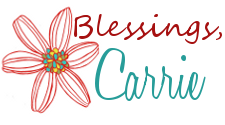 Pin It Now!