I
have had this ugly brass floor lamp ever since my husband and I were newlyweds. I have always hated it, but it was all we could afford back then. See the girl my husband married had only been to Target like twice and well to put it simply was a snob when it came to things. I can still remember the day we set out to shop for lamps... how depressing! They were so expensive! That explains how this brass lamp came home with us... it was not expensive.
In our move to Colorado from California the shade was damaged. I decide I could try to love the lamp by making a new shade for it. Loved the shade, but still hated the lamp. I think I was just stuck with out knowing it. Stuck in the mind set of I hate it, I wish I could change it but what if I ruined it in the process? Lamps after all are so expensive! Then it dawned on me like a bright idea (sorry I could not help myself) I
can
take the chance to change it with the wonderful invention of the spray paint can! After all I could just hit the thrift store or a yard sale to find a new lamp if I did ruin it! The possibility to not hate this lamp drove me! I was all lite up inside (I know, I know enough already) with excitement to attack that horrid brass with
black!
I did and I am so glad I for the change. Though the lamp shade has since found a home on another lamp, I look forward to making a new shade for my "new" black floor lamp!
A little black dress!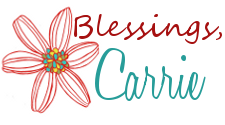 Pin It Now!