Catering to my children's creativity is very important to me. Displaying their creativity is of equal value. So I knew that in our new basement playroom and craft room an art display was a must.
To keep within the theme of my craft and sewing room I thought the perfect way to make an art display was by using wooden thread spools.
I headed down to Hobby Lobby and found a bag of wooden thread spools just the size I desired as well as the Jute twine and clothespins.
I simply tied the twine onto the wooden spool and then wrapped it around. I cut the twine long enough to repeat the process on the other side. Then using large nails I hammered them through the hole of the spool. You could use screws and wall anchors to ensure the strength of your art display if you prefer.
Once your art display is complete it's time for your little or big artists to show off their masterpieces! It was really that simple and I just love the way it turned out!
I may just leave this art display in its natural form or may paint the clothespins. I haven't decided since I do love it just the way it is. Either way would be fun!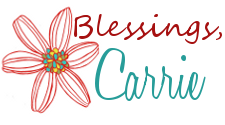 Pin It Now!