How about a fun, refreshing, sweet summer treat? Sherbert punch will be sure to bring on the smiles.
Here is what you need:
Liter bottle of Sprite (only need about 1/2 or so)
Rainbow Sherbert
1 Can frozen pink lemonade
Punch bowl or large bowl
Ladle
Pour Sprite into your bowl. Then add the frozen lemonade and slightly stir. Add several scoops of the Rainbow Sherbert. Let sit until some of the Sherbert melts in. Then ladle into glasses and enjoy!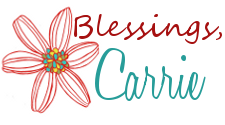 Pin It Now!