At 12:00pm on Saturday June 23,2012 we noticed smoke on a ridge above where our house is located.
Within an hour it was evident the fire was growing rapidly. A short while after that I was on the phone with my husband, who was home and had turned on the news due to smelling smoke. He informed me of the mandatory evacuation but that at this point the fire was still about 4 or 5 miles from our home. Once I had finished packing a bag as if we were heading out for vacation, I stood there totally unsure what I would grab to save from the fire. During this time the police were up and down our cul-de-sac on the bull horn, telling us to get out now. Wedding albums, my running shoes and clothes, all electronic devices... Then just blank. What more could I possibly need then getting out and knowing my precious children, husband and two doggies were safe! After all it is all wood, hay and stubble is what repeated in my mind. Praise the Lord my treasure is not of this earth but in heaven. We loaded the car and then waited out front as we realized our elderly neighbors were still not out. The husband was a bit frazzled as his wife was a bit stressed. We assured them we would not leave with out them. As I was standing in our street the police continued to come down to encourage our speedy evacuation. Knocking on doors and making note of the homes that had been evacuated. One police officer in the course of talking to me said, "You seem like someone who likes to hear it straight." I am I assured him. "I just spoke to the firemen," he began, "This is really big they told me. Where your house is located they will be the first to go. Please do what you can to get your neighbors to leave!" At that time fire trucks began stationing themselves at the entrance to our street. With that our neighbors exited their home and evacuated with us. Now everyone from our street was safely away. Praise the Lord!
From there we checked into the very last pet friendly hotel room in all of Colorado Springs and immediately flipped on the news as we hung on every word. Waiting for when, not so much if, but when the fire was to reach our home. For those of you who watched the Waldo Canyon Fire rage, you know that it took a turn and headed toward Highway 24 threatening more homes that also were then evacuated. Then once again the fire raged back toward our home. We knew that if the fire entered Queens Canyon it was a matter of time before our house was in serious danger. At this point Mountain Shadows was divided, our half of the neighborhood, under mandatory evacuation and the other half, further from the fire only under voluntary evacuation. On Tuesday June 26,2012 the fire did something no human could have expected, planned for or predicted. The fire went against all typical fire behavior and raced, flew, spun and raged. 60 mile an hour winds, fire of 1000 degrees Fahrenheit, Mountain Shadows had no chance to be completely saved from its flames.
As we looked out from our hotel we watched as flames raced down the hill, heading straight for our home. At that point my husband read to us from Ephesians 3:1-14 as we praised the Lord for His unchanging goodness. We settled into the realization our home was lost. The prayers of my children, "Please Lord may our house burn and our neighbors spared." The same prayer that been echoing in our hearts for days.
About 45 minuets later we were notified that our hotel was being evacuated. The Waldo Canyon Fire left many fleeing for their lives and firefighters retreating to a safe place until they could engage again.
In the days to come, different evacuated areas were lifted and we tried to get as close to our neighborhood as possible. We were not the only ones from our neighborhood with the same need as I introduced myself to a couple who pulled up next to our car. After trading stories they invited to take us out for ice cream to which we excitedly accepted. What a wonderful treat and blessing!
Then the day came we had been waiting for. The day we got to go and see our homes or lack there of for some. We first drove throughout our neighborhood, gasping and weeping as we surveyed the damage. Homes burned to the ground and others burned on the perimeters. A war zone, our neighborhood looked like a war zone a scene I will not forget. Then we made the drive to our home. Passing first our neighbor across the street whose home, sadly had burned to the ground. It must have been an ember that landed on the roof. Our hearts broke and reality of the devastation continued to hit us hard.
Then we saw the front of our home. My husband went in first to see what damage may be inside. He came out and said there is nothing, the inside is fine. We were shocked! Amazed and completely in awe to find that, yes the fire did approach our home but it did not burn it! Our home no doubt was saved by firefighters! It is evident to us that not only fire hoses were used to save our home but two garden hoses as well. It is due to the bravery of our firefighters that they SAVED our home! They saved our home! I just kept repeating, that they saved our home. The home that we were convinced was lost was saved. Praise the Lord for His amazing grace!
This was our welcome home... A double rainbow. A reminder to us that our great, mighty God always keeps His promises.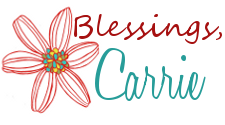 Pin It Now!