Simple. Delicious. Fun. These yummy treats are so easy to make, even a child can do it. In fact a child did make these. All week long my girls have been taking turns preparing dinner and dessert. My two younger girls paired up for this tasty treat called Haystacks. The Internet is full of variations of Haystacks. We used a recipe from one of our favorite kid's cookbooks and want to share it with you!
Haystacks
2- 6oz. pkg. butterscotch chips
3/4 c. chopped or slivered almonds
5 oz. can chow mein noodles
In your slow cooker on High heat, melt the butterscotch chips. Using a wooden spoon, every few minuets stir the chips until they are melted. When the chips are completely melted gently stir in the chow mein noodles and the almonds. When the Haystacks are mixed well, roll out a sheet of wax paper. Carefully scoop a spoon into the mixture and drop a spoon full onto the wax paper. Keep the Haystacks on the wax paper until set. You may speed up the process by placing them in the fridge.
Super easy and "kids" of all ages will love them.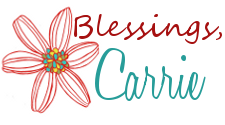 Pin It Now!