Mod Podge + ribbon = a little something extra!
This peg hook couldn't be easier. Paint the hook the color of your choosing and then Mod Podge on the ribbon you choose. First paint the Mod Podge onto the wood, stick the ribbon on and paint the Mod Podge over the whole peg hook in nice even strokes.
I suggest spraying or painting the peg hook with a sealant if used for wet towels.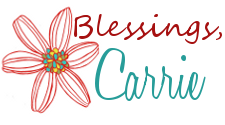 Pin It Now!