I confess I love painting! I love taking an object and seeing what I come up with. Here are a few things I have painted for my girls' rooms. (The frames can be found at Jo Ann Fabric. They are scrapbook size.)
Okay I know... I really NEED to get pictures in them! I am not even going to tell you just how long they have sat empty.
So keep your eye out! Something inexpensive slathered with a bit of paint, can turn into exactly what you desire!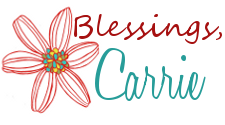 Pin It Now!