In our house of four kids I could spend my days filling and emptying my dishwasher of just cups alone. My solution has been one cup a day per kid. We have a space on our counter where I line up the kids cups in order of age. This works just fine, until we run into days when more than one child chose the same type of cup. Then begins the filling fast of the dishwasher again. One of my followers has a post on her blog (
mightytwosave.blogspot.com
) about clothespins being used to identify whose cup is whose. I thought this to be a wonderful and fun solution to our cup confusion.
One idea is to have your child decorate their own clothespin. What child would not have fun doing that! I decided however, to make them for my kids. They have used clothespins in many different crafts in the past. I did not feel they would miss out, but rather have fun with what I came up with.
You could simply do a solid color differing color for each child, or add the child's name, glue ribbon to the front, make a label cover it in contact paper and glue it to the front of the clothespin and so on. Have your kids color them with markers, paint them, put stickers on them, glue pom poms and turn them into caterpillars etc. Your imagination could go wild.
Please keep in mind I am not an artist, just a mom whose kids are blinded by my love. They do not see the amateur work, but rather the fun intended. Smile, smile!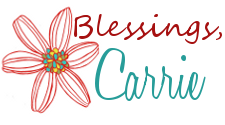 Pin It Now!