My sweet seven year old Aubrey is a horse lover! Starting at age three horses captured her wild heart! So for her fourth Birthday I arranged for her to get to ride her first horse. She was grinning from ear to ear and my mothers heart was overwhelmed! I love seeing my children passionate and each have their own things that get their little hearts excited.
Here we are four years later and Aubrey's love for horses has remained! You never know with kids, they go through so many stages as they grow and develop into big grown up people. When a passion is struck in the heart as horses have been for Aubrey, I can not help but to want to nurture that desire, that love, that interest.
With the upcoming arrival of our much awaited little boy, I had to play musical rooms for yet another time. I decided on blessing my oldest with her own room once again. She is the only introverted child I have and she thrives on having a space to call her own. I moved my three year old in with the five year old and the seven year old will share with the new baby (for the next couple of years that is). So what to do with a boy girl room? Aubrey is as much boy as I have had... a very active little girl who happens to have the favorite color blue! Perfect choice to room with a baby brother! Then it hit me, her love for horses could make for the most wonderful boy girl combination room.
So I hit the Internet for ideas and inspiration.
I came across this fabric and I just fell in love with the vintage western look. This fabric just makes me want to sing, "
Oh
,
yippee
-i-o-
ki
-
ay
,
yippee
-i-o-
ki
-
ay... I am an old cowhand..."
Don't worry I have plans for Aubrey's cowgirl side of the room too! Now I can only hope all the visions I have in my head for the room turn out. Oh isn't this exciting! I just can't wait to see the end result!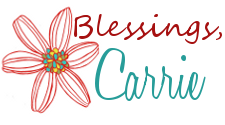 Pin It Now!