A friend of ours came over the other night for Bible Study and his comment to me, "a blind man could not live in your house." He was making reference to the fact that my living room has changed once again! The furniture is rearranged and curtains have been hung! Finally! The hold up has been the ridiculous cost involved in curtain rods for five windows! I just could not nor would not spend a fortune on a "stick" that attaches to the wall!
I found all the curtain rods I needed for the windows you see here, as well as the adjacent dinning room window for the wonderfuly cheap sum of $23.00 at Ross. I hung every rod by myself, so that is a great sense of accomplishment for me. It also explains the lack of perfection too!
What a difference curtains make in a room! I love the cozy, warm feel fabric framing a window does for my senses! I just feel more relaxed in my living room simply by hanging curtains! The other great benefit is, the curtains help to break up the paint color that surrounds me in the vast majority of my home. I find my eye needs what I call "color breaks". I need different colors for my eye to fall upon as I scan a room. When unable to paint, curtains are a great color break for the senses!
A little information:
The curtains I have had since my husband and I were first married nine years ago. They are in perfect condition and I still love them so I just had to use them once more in this home. The original throw pillows have since been laid to rest! I made the current ones myself. The matching pillows were made from napkins my mom gave me when I originally purchased the curtains.The lamp shade and other throw pillows match because they also were created by me. These pillows were my first attempt at sewing a zipper and I do have to say to my shock, it works! Not to be closely examined by my mom who is an amazing sewer! Oh and last but not least, the flower arrangement hanging on the antique door... yes all me! I know there is no limit to my talent! Okay I am cracking myself up. See if I can fumble my way through creating a home I enjoy you can too! After all it is your home, a place for you to be yourself!
Notice all my terrific yard sale treasures around the room?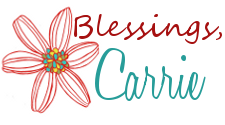 Pin It Now!