I love labels! I love all those great vinyl labels available today, but the price just soars out of my budget. Sadly I am not among the fortunate to own a Silhouette vinyl adhesive cutter do-hickey machine. However, fortunately for me, my creative, frugal juices started flowing and I came up with my own solution for making "vinyl" labels.
Here is a quick tutorial of what I came up with. The labels I used, I created using gimp but the Internet (Pinterest too) is FULL of free printables you could take advantage of.
I also used this method on other labels that I found out there on Pinterest while searching free printables. I cut these labels up and applied them to gift bags. Makes for a fun personalized way to say, "You are special to me!"
If you don't already, follow me on Pinterest and you can find these labels on my Printables board.
Hope you have fun sticking Contact Paper labels all over your home like I have.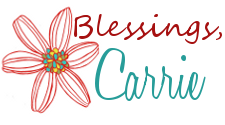 Pin It Now!