I bought this lampshade on clearance at Target with the purpose of giving it a makeover. Though it is cute, it is just not quite cute with the decor of my home so it needed a change. Using my iron, I set it on full steam and steamed around the shade. The steam and heat loosen and lift the glue making it possible to separate the fabric from the pieces needing to be reused.
Here is the first part of the metal frame. In this particular shade there is a bottom frame as well rather than being all in one piece.
Now that the shade is separated from the frame, it is time to separate the fabric from the shade.
Using the steam once again iron over your fabric. Begin to lift the fabric from the shade.
Once you have separated the two, you now have a shade ready to be recovered. Lay out your shade face down on top of your fabric to use as a pattern. Cut around your shade leaving enough (but not too much) fabric to be wrapped around the edges of the frame.
Then with spray adhesive or fabric glue brush on the glue on the wrong side or your fabric. Once your fabric is in place, use your hot glue gun to glue the top part of your frame in place. Once that is done it is now time to glue your bottom frame. After your frame is in place you will need to glue the edges of your frame. Go around the frame with your hot glue gun and wrap the fabric around the frame.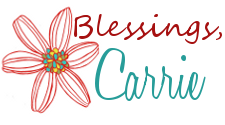 Pin It Now!