Knock, knock... whose there... Orange
Knock, knock... whose there... Orange
Knock, knock... whose there... Banana
Orange you glad I didn't say Orange?
Kids love to have fun!
Here is another fun way to get kids to eat their food, learn their colors and learn the letters that make up a word. A simple paper plate becomes a platform for learning. By simply writing on the paper plate takes something ordinary to extraordinarily fun. My kids really enjoyed coming to the table to this meal... not because of the food on the plate, but rather the fun way it was on the plate. I love seeing smiles on my kids faces and this simple gesture did just that! We also had a lot of fun talking about things that are orange in the world around us. The kids enjoyed spelling out the word on their plate and for the little ones recognizing the different letters was great.
O-R-A-N-G-E! Orange you glad kids love to learn!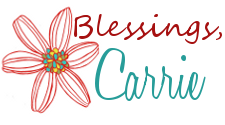 Pin It Now!