With a random mix of recipes you never know how dinner may turn out. This was the place I found myself in as I was preparing dinner for my family the other night.
Early in the day I had dropped two large chicken breasts in my crock pot and covered them with a jar of salsa. Figuring once the chicken was ready and dinner time was approaching I would use the chicken one way or another. Well dinner approached, I added in half a block of cream cheese, only to realize I had no clue what to do next. Oh yes that is right, all tortillas have been consumed along with every other complementary ingredient I could think of. Leaving me to really be creative. As the, "mommy, I am hungry" began to escalate the pressure was on. Then I remembered I had Pillsbury Crescent Rolls in the fridge that were planed for another chicken roll recipe in days to come. This could be disastrous or delicious, but with a hungry family I just needed to try. I do have to say all turned out delicious! Everyone's taste buds were very pleased and my husband wants to keep this recipe in the rotation of meals. I hope you enjoy it as much as we did.
Here is what I did and what you need...
Ingredients
2 Large Boneless Skinless Chicken Breasts or 4 regular size
Jar of Salsa (leave some remaining)
Block of Cream Cheese
Sour Cream
Grated Cheese
2 cans of Pillsbury Crescent Rolls (large size)
Directions
Preheat oven to 350 degrees
Place Chicken Breasts in crock pot (frozen is fine).
Pour salsa over the chicken, leaving about 1/3 cup in the jar.
Cook on low for 5-6 hours
At the end of the cook time add in the cream cheese (I used half this time)
Shred chicken, mixing in the cream cheese.
Remove chicken from crock pot into a mixing bowl and mix in some grated cheese
Spoon chicken mixture into the crescent roll and roll up. Place into a greased baking dish
In a mixing bowl mix together sour cream and remaining salsa
Once baking dish is filled with all the chicken rolls, pour the sour cream mixture around the rolls. Leaving the tops of the rolls uncovered.
Bake for 15-20 minuets or until rolls start to turn golden. Then top with grated cheese and continue cooking for another 5-10 minuets or until rolls are golden.
Hint: I filled in the sides and edges of the baking dish with remaining chicken mixture before pouring the sauce over.
Click here for
Salsa Crock Pot Chicken in another recipe
I had four crescent rolls remaining so I turned them into dessert.
Ingredients
Butter
Cinnamon
Sugar
Pillsbury Crescent Rolls
Directions
Spread butter on the inside of Crescent Roll and sprinkle over cinnamon and sugar mixture. Roll up and then spread the outside of the roll with butter. Sprinkle the outside with the cinnamon and sugar mixture and then bake according to package directions.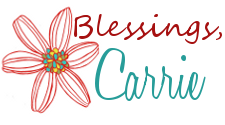 Pin It Now!