Holding money is a great use. Separating the money by coin with the purpose of teaching my kids about the different coins and their worth. We are saving our "pennies" for family fun. My girls love contributing to the growing coin jars! When they find coins while we are out and about they can not wait to get home to drop them in the jar. They also love to "find" coins in my room, usually on top of my dresser from daddy's pockets, and excitedly show me more coins to contribute to the jar. This is a great way to teach kids about saving money in a fun, family style way.
Remember my button jar in my laundry room? It was a jar that held pasta sauce. When I realized Classico jars are mason jars, I morned the loss of all the ones I threw away. Just tossed in the trash like garbage.
Well I will put a lid on it and say clearly I love mason jars!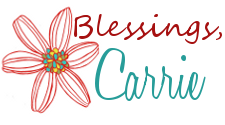 Pin It Now!