Here is the recipe I have for the Crockpot Egg Casserole I referenced in my previous post (click the link
Tea Party
). I have made this in the crock pot and it turned out great. I let my older girls stay up late and had them help cook and layer in the ingredients. Then the next morning they served breakfast to rest of the family. From setting the table to clearing the table it was their opportunity to serve with joyful hearts. They loved doing this.
Most often I make this on the stove in a frying pan. When in the frying pan I do not use 12 eggs. I personally do not care for eggs so I make it less eggy if you will. I have also varied the recipe by using O'Brien Potatoes also found in the freezer section. I do not add the bell peppers and onions every time just depends if I have it on hand or not. Also when I do this in the frying pan I use butter not olive oil.
The following are not my words but that of the creator of this recipe. Hope you enjoy!

(You may also click the below link Crockpot Egg Casserole for where I found the recipe.)
Use your imagination when making this recipe. Try Canadian bacon instead of ham. Use Havarti or Swiss cheese instead of Cheddar. Add some minced jalapeno peppers if you like hot foods. Then enjoy!
Prep Time: 25 minutes
Cook Time: 9 hours
Total Time:
9 hours, 25 minutes
Ingredients:
32 oz. bag frozen hash brown potatoes
1 lb. cooked ham, cubed
1 onion, chopped
1 green bell pepper, chopped
1 Tbsp. olive oil
1-1/2 cups shredded Cheddar cheese
12 eggs
1 cup whole milk
1/2 tsp. salt
1/2 tsp. pepper
Preparation:
Spray inside of slow cooker with nonstick cooking spray. In small skillet, cook onion and green pepper in olive oil until crisp tender. Let cool about 10 minutes. Place one third of the frozen hash brown potatoes in the slow cooker. Add one third of the ham, onion, green pepper and cheese. Repeat layers, ending with the cheese. In a large bowl, beat the eggs, milk and seasonings until well mixed. Pour over the ingredients in the slow cooker, cover and turn on low. Cook for 8-10 hours, until casserole is set and eggs are thoroughly cooked. Serves 12
If you have a new hotter cooking crockpot, you'll need to check this after 6 hours. It will probably be done after 7 hours. The eggs should reach a temperature of 160 degrees F.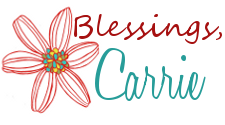 Pin It Now!